| | | | |
| --- | --- | --- | --- |
| | | | |
| Home | About Us | FAQ | Contact Us |

Volunteer Teaching in Chile

Are you looking for a meaningful way to take a gap year?

Considervolunteer teaching in Chilewith the Chilean Ministry of Education. We have excellent opportunities waiting for you in destinations all over the beautiful country of Chile! We have a limited number of five- and six-month contracts starting in July and August this year. Apply now because we expect these positions to fill quickly!

We offer four service packages for our volunteer teachers, ranging from a basic assistance package to TEFL packages and tourism packages.

http://www.ReachToTeachRecruiting.com

Do you want to put your teaching skills to use at a school that truly appreciates, seeks and rewards your passion for teaching? If that's you, we would like to hear from you!

Teaching English in Chileis a tremendous experience. Your students, the culture, exotic food, your Chilean peers, the language, and travel options all combine to make for an incredible opportunity.

Why Reach To Teach?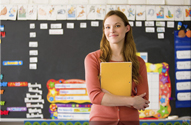 Reach To Teach is here to help you through your year of cultural challenges and adventures. To find more information about Reach To Teach and the many services we offer please visit ourfriendly and informative website.AtReach To Teachwe believe in giving each of our teachers direct, personal attention, just as we hope you will give your students! We understand the world of ESL and we care about our teachers and their students. You will receive ongoing support from us up until your placement and it doesn't stop there.

What are the requirements for becoming a volunteer English Teacher in Chile?:
A university degree
You must speak English fluently
American, Australian, British, Canadian, Irish, New Zealand, and South African residents are preferred, but Reach To Teach will consider applicants from all over the world who speak English fluently
Complete a medical assessment form that attests to your good health
Have experience traveling and/or living abroad
Teaching experience is not required
You must be between 21 and 35 years of age
You must have a sincere interest in Chilean culture
Have access to a sufficient amount of funds to cover personal expenditures during your time in Chile
A love for children of all ages and abilities
Energy and enthusiasm‰¥Ïof course!

Volunteer English Teachers receive the following benefits:
A monthly stipend of 60,000 Chilean Pesos
Free room and board with a Chilean host family (Includes three meals a day)
Medical and health insurance
A safe living and working environment
Assistance obtaining a Temporary Residence card and Chilean I.D. card
One week of language and intercultural training classes
Free Spanish lessons
Access to our in-country coordinator as well as to our regular Reach To Teach support services
Airport pick-up and transfer to Orientation site for applicants who arrive on official program start dates
Round-trip transportation from Santiago to placement region
Program certification by the Chilean Ministry of Education
Pre-departure information and support
The experience of a lifetime!

How to apply to Reach To Teach!
To learn more about this incredible opportunity, read up on ourTeach in Chilepage.
Please prepare your teaching resume, brief cover letter and recent photo and upload it through our application form on the Reach To Teach web site.
Visit our website to access and complete our application form:http://www.ReachToTeachRecruiting.com
We look forward to hearing from you!

Discover more about Reach To Teach!
| | | | | | |
| --- | --- | --- | --- | --- | --- |
| | | | | | |
| Testimonials | Why RTT? | About RTT | Apply Now! | Facebook Group | Newsletter |




Copyright © 2004-2017 - ESL JOBS - English teaching jobs - All Rights Reserved