| | | | |
| --- | --- | --- | --- |
| | | | |
| Home | About Us | FAQ | Contact Us |

1:1 Adult Teaching Full time-Central of Seoul
Mavens Language Center
1:1 Adult Teaching Full time-Central of Seoul
MAVEN LANGUAGE CITYHALL CENTER
Leading in the area of customized English language training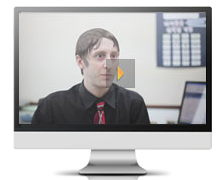 http://www.youtube.com/themavens1
Full time position opening: Full time : September 1st , Part time : July 1st , 2016
Are you a passionate teacher who is interested in enriching the lives of adult learners in Korea? Do you enjoy working in a well structured environment using a modern approach to convey time tested material? If so, we would like to invite you to join us here at The Mavens Language Center, a professional atmosphere for professional people on both sides of the desk.
Our school was established with the intention of creating an effective yet simple transmission of English language information covering a variety of areas concerning adult learners. Everything you need to prepare for this will be provided to you, and within a short time you will easily be able to adapt and adjust to our system. If this sounds interesting to you, please check below to see what we are offering.
We currently have an opening for FULL-TIME and PART-TIME(Evening) NATIVE English instructors (Business and Economic majors preferred )
Teacher's currently in Korea preferred for in person interview
Curriculum:
l Our curriculum focuses on 3 parts: Daily Conversation, Business Conversation, and special topic discussion lessons.
l Emphasis on a computer based learning system.
l We have a set curriculum for teachers and a mandatory orientation and training period. There is no need to struggle with paper trails because our system is designed to be done efficiently online.
l Your own office space and computer will be provided for your classes and preparation
SCHEDULE:
l Cityhall Center: Monday thru Friday / Split shift 7:00~11:00am/ 6:00~10:00pm.
l 8 hours office time, average teaching time around 6 hours.
l 25 minute curriculum based classes along with hour long topic based classes.
l Student levels range from beginner to advanced.
SALARY:
l Minimum of 3.0 million up to 3.3 million (including Housing allowance & 2 Saturdays)
l 2.4 million (Base Salary + 1 Sat a month) 1Sat mandatory
l Saturday work optional - 2 Saturdays = 300,000 won / 4 Saturdays = 600,000 won
(Saturdays are a block shift schedule)
HOUSING:
l Company housing -OR- Housing allowance of 550,000~600,000 won provided
AIRFARE:
l Round-trip airfare (Up to 1.2 million KW) or a flight to Osaka and a one way ticket to your home country reimbursed at the end of the contract. (half paid after the completion of six months of the one-year contact)
VACATION:
l 10 days paid vacation
SEVERANCE PAY - HEALTH INSURANCE - PENSION PLAN:
l All provided according to Korean law
Send us : Resume, Cover Letter and Recent photo
Contact:
Recruiting Director: Michael Shin
Mavens Language Center
www.themavens.co.kr
hr.nt@themavens.co.kr