| | | | |
| --- | --- | --- | --- |
| | | | |
| Home | About Us | FAQ | Contact Us |
ESL Jobs in Mongolia
Teach English in Mongolia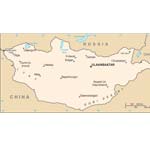 Mongolia is the world's second-largest landlocked country after Kazakhstan. It is typically classified as being a part of East Asia, although sometimes it is considered part of Central Asia, and the northern rim of historical Mongolia extends into North Asia. It is bordered by Russia to the north and China to the south. Mongolia's political system is parliamentary democracy. Its capital and largest city is Ulaanbaatar.
The official language of Mongolia is Khalkha Mongolian, which uses the Cyrillic alphabet, is spoken by 90% of the population. A a variety of different dialects are spoken across the country. In the west the Tuvan and Kazakh languages, among others, are also spoken. In the north, the Russian language is frequently spoken among Russian immigrants. Since the 1990s, the government has worked to encourage the learning of English as a second language replacing the teaching of Russian in schools. Many older educated Mongols speak some German, as they studied in the former East Germany, while a few speak other languages from the former Eastern Bloc.
Mongolians are aware of the importance in learning English, and providing extra opportunities in the global world where English is largely considered the international language. With English finding it's way into Mongolia through various medias, Private language schools are popping up throughout UlaanBaatar cater for the segment of the population that wants to learn English and can afford to. There are starting to have paid positions in the capital, with wages around $600-1,000 USD per month. There are also plenty of volunteer teaching positions, especially if you are looking at teaching outside the capital.

> Post an English teaching job in Mongolia
> Browse travel guides for Mongolia